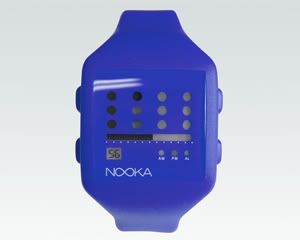 New from Nooka, their soft and sexy – bright and bold. Express your mood with the Nooka Zub, the first rubber band Nooka watch.
A truly unisex design. the Nooka Zot design displays the hours as a progression of 12 dots. Available in black, white, red, orange, yellow and blue.
Prices and specifications subject to change. check with your local retailer for exact pricing.